2015 Interdisciplinary Antarctic Earth Science Meeting with Shackleton Camp Planning workshop
When: September 20-22, 2015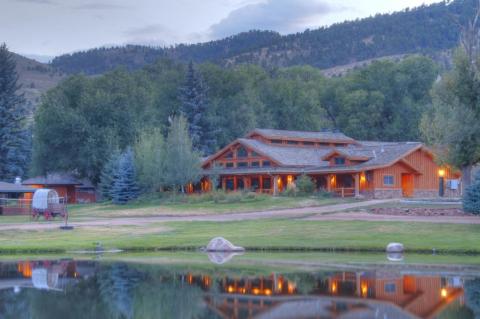 Registration is now closed.
Download Abstract Volume
Based on the success of the 2013 TAMScience meeting and the interest in promoting interdisciplinary research in Antarctica you are invited to participate in the upcoming NSF-sponsored Interdisciplinary Antarctic Earth Science Meeting (ANT-Sci). The meeting is intended to provide a forum for recent Antarctic research, to facilitate the exchange of information, and to encourage interdisciplinary research in the Earth Sciences with an emphasis on the Transantarctic Mountains. (This is not just for 'CTAM researchers.)
In advance of the proposed Shackleton Camp logistics hub, the ANT-Sci meeting will also include a dedicated session to communicate key information about the camp planning process with participation by NSF and Antarctic Support Contract staff.
Meeting overview
ANT-Sci will be a 3-day long, single-session meeting, that will include invited and contributed presentations, daily poster sessions, and dedicated discussion time to promote exchange of ideas. The final afternoon (Tuesday) will include a planning meeting for the upcoming Shackleton Camp. The meeting will follow the West Antarctic ice sheet (WAIS) meeting and the Amundsen / Bellingshausen Coastal Dome Project, at the same venue. Space is limited to 90 participants.
The meeting will kick off with a free casual dinner social at Sylvan Dale Ranch on Saturday evening (Sept.19). Please indicate whether you plan to attend this social on your registration form so we have enough food.
The meeting themes will include:
Antarctica's geologic and landscape evolution
Neogene-Modern landscape, ice sheet, ocean and atmospheric interactions
Evolution and environmental change
Surficial process, climate changes and biotic responses
Biogeochemical pathways, past life histories and modern environmental change
Antarctica and global scale connections (plate tectonics, atmospheric circulation, ocean currents)
With this range of interdisciplinary topics, we ask that all those preparing presentations or posters, be cognizant of the diverse audience. To aid our efforts to effectively communicate with scientists outside our areas of speciality and with the general public, the meeting will include an expert presentation on science communication by John Calderazzo from Colorado State University.
Sylvan Dale Ranch is located north of Denver in Loveland, Colorado. They were hit hard by the 2013 floods that devastated Colorado and continue the rebuilding process. Sylvan Dale is about an hour's drive from Denver International Airport.
Abstracts and Registration
Registration: $150
One-day registration: $75
Current graduate students (pre-PhD) registration: $50
The REGISTRATION deadline is August 18. The fee includes lunches and dinners from Sunday lunch - Tuesday lunch, as well as snacks and coffee breaks. A cash bar will be available at dinners. Registration fees will also include transportation between hotels in Loveland and Sylvan Dale (but not transport between the airport and Loveland). See below for links to nearby hotels to make your reservation.
If you plan to attend the WAIS meeting, you will need to register separately at their website. Each meeting has its own registration fee.
The ABSTRACT deadline is August 18. We have created an abstract template and ask that all abstract submissions follow this template. Please follow the formatting described in the document and name the file with the first author's last name and first initial (e.g., Doe_J.pdf). Only one abstract submission per registrant is allowed. Your registration confirmation email will include a link where you can submit your abstract.
Download Abstract Volume
Air Travel and Ground Transportation
The nearest airport is Denver International Airport (DIA). Shuttle services are available for a reasonable price from DIA and we will work to connect folks who are renting a car and are willing to transport others to Loveland. Shuttle services are available from DIA to your hotel:
Hotel Accommodations - see reservation deadline for each hotel
We have set aside blocks of rooms at several local hotels. Hotel rooms are at your own cost and include a continental breakfast. We will provide a shuttle service between the meeting and hotels; however, you might want to consider a rental car if you would like the flexibility of your own transportation.
The closest location
is the La Quinta in Loveland. Rooms are $149/night. The block is held under "Antarctic Science" and the rooms will be held until August 30. They have 9 rooms with 2 queen beds and 2 rooms with 1 king bed available. 970-622-8600
The Comfort Inn of
Loveland, 1500 Cheyenne Avenue has 12 Studio suites with 2 queen beds for $124/night. This block is held until August 18 under "Antarctic Science". 970-593-0100
The Fairfield Inn in Loveland at I-25 and Hwy 34. The rate is $125/night and they have 15 queen and 15 king rooms available. This block is held under "Antarctic Science Meeting" until August 19. 970-461-1000
A small number of shared cabins may become available starting on Monday evening at Sylvan Dale Guest Ranch at a cost of $50/night. Please indicate your interest in moving into one of these cabins on the registration form. The space is limited and preference will be given to invited speakers, meeting organizers, students and post-docs.
Talks and Posters - present your latest findings for an interdisciplinary audience
In the interdisciplinary spirit of the meeting, please consider that many audience members will not be specialists in your area of study. Please try to minimize jargon, make the context clear, and explain interdisciplinary links to make the information accessible to a diverse audience.
Posters: Posters will be introduced on Sunday by authors during a 'lightening round' of 1 minute summaries and will remain up for the entire meeting. (Here's an example of a similar style presentation by a graduate student summarizing their research.) We have space for up to 40 posters. We reccomend that you include bullet points on your poster highlighting links between your research and other disciplines. Poster must be no more than 48" wide (48" x 48" maximum). Please remove your own poster at the end of the meeting.
Talks: Talks will be 12 minutes in length and we anticipate a full agenda, so please plan your presetation with this time limit in mind. A powerpoint or pdf format is required as they will be loaded on one central-use laptop for ease of transition between speakers. Please do not expect to hook up your own laptop. We ask that you bring your presentation file to be loaded the day before your scheduled presentation to avoid last minute problems.
Download Abstract Volume
Support for Early Career Scientists
To support early career scientists (those still in graduate school, within 4 years of PhD or Assistant Professors/Research Associates without current Antarctic grant support) we plan to provide travel support for up for 20 people giving a talk or poster at the meeting. We want to encourage early career scientists to be engaged with the scientific community. If you are eligible and interested in receiving up to $750 in travel support, send an email briefly describing your current status and a request for travel forms to: tamcamp13@gmail.com.
Requests for travel support are due Aug. 18 but are welcome earlier (prior to registration is ok). Recipients of this support will be notified by email no later than Aug. 24.
Other information
The Cottner Cottage at Sylvan Dale Ranch is a comfortable and private space close to the meeting room that works very well for nursing mothers. The staff will help identify appropriate daycare facilities as needed.
If you have food allergies, please note them on the registration form.
** Many thanks to Brad Herried and the PGC for assistance with the website and registration forms.